Coronavirus Protection
Residential & Commercial Covid-19 Disinfection Services
We offer a two step disinfection process using our 70% alcohol EPA registered cleanser to sanitize your entire living or office space.
Licensed Mold Remediation in Florida
Experienced Mold Remediation | Trusted Commercial Partner | Technology TM-100 Mold Solution
 National Bio-Safe provides expert science-based Commercial and Residential Mold Remediation in Florida. Our mission is to Make the Workplace and Home Safer for our Clients and Families.
National Bio-Safe, formed in 1984, therefore it is a national company with over 31 years' experience. Bio-Safe is a bio-technology environmental remediation company. National Bio-Safe also specializes in mold remediation using a state of the art Natural compound (TM-100) formulated to digest mold and other toxic Natural substances that even more infest contaminated buildings.
National Bio-Safe collective expertise and resources therefor meets today's challenging environmental and health concerns in a manner which is consistent with regulatory and economic objectives. Because of our long history and unique abilities as a remediation firm, we are able to deal with all types of complicated building structures and environmental issues.
We are a leader and also specializing in the environmental remediation business and indoor air quality (IAQ) issues. Our competency and focus in the workplace is driven by experts Mold Remediation in Florida who have superior skill at remediating biological hazards and pollutants also.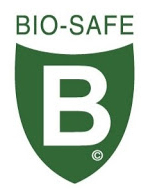 Mold Remediation & Inspection Services

Mold Remediation
Bio-Safe goal is to make the residence properties safe from toxic mold spores and to preserve the value of the asset investment also.

Environmental Solutions
National Bio-Safe is the almost leader in environmental solutions for mold remediation for homes and buildings also.

Fire Solutions
Bio-Safe understands when your home or business is affected by likewise fire, smoke and water damage. Protecting personal property and valued business assets is our environment to provide best Fire Solutions.

24 Hour Water Restoration
Bio-Safe is now offering even more its acclaimed flood response 24 hours a day, 7 days a week for water Restoration. Because Professional Flood Teams will be on call to accommodate any size flood as a result any time, any day.
Tm-100 is a revolutionary technology for mold removal.Because As an Natural-based, safe, and effective product used to remediate toxic molds. TM-100's is a proprietary blend of enzymes that remove and clean mold growing on surfaces and air. TM-100 is even more safe for people, pets, plants, carpet, clothing and furniture also.
A volatile Organic compound (VOC) test performed by OHHS for OSHA showed the product to be safe during and after application. The five enzymes used in the formulation are all also on the FDA's GRAS (Generally Regarded As Safe) list. A State of Florida EPA sample was taken on TM-100. It showed results were validated against standard QA procedures because no chemicals or voc in products.
Experts Mold Remediation in Florida
For the reason that, a complete remediation will take less than three days with minimal disruption to workflow. TM-100 has been proven also to abate mold on porous surfaces saving likewise drywall, flooring, framing, furniture and clothing.
Finally Proven Results
After 6 months of independent University laboratory testing on lumber and OSB board, hence TM-100 became the first product to receive the prestigious Mold-Help Seal of Approval.
"To sum up, your product TM-100 is a winner also and we recommend that you use it for furthermore cleaning mold found on any surface that supports mold growth, including drywall as well as wood substrates."
George Carroll, Ph.D.
Mycologist
The TM-100 product is even more used to decontaminate surface areas, including walls, ceilings floors, carpets and furniture TM-100 Dose not discolor these surfaces therefore Removal Of the fixtures and other items are not required.

Application Of TM-100 into a crawl space.The Product is sprayed into inaccessible areas, minimizing tear-outs and reconstructions.
Here are a few things our clients have to say
Remarkably, the Bio-Safe team (with TM-100 Product) turned a school with poor indoor air quality into a cleaner, functioning building again. I would strongly recommend their services to any other school district or commercial building owner.

Richard G. Bedard,
Jr., Winchendon Public Schools
In today's world of competitive business, it is of utmost importance that the "good guys" thrive, as there are not too many left. Your business is one in a million and we would recommend you till the ends of the Earth.

Andre and Jodi Rouviere,
Attorney at Law
In the eight months since I introduced my allergy patients to the Natural enzyme-based products manufactured by Bio-Science, I have observed impressive improvement in their allergic conditions.

William J. Monafo, MD,
Asthma and Allergy Care
In closing, thank you again for making us a believer in Bio-Science's TM-100 product and for saving us thousands of dollars for not having to tear up our condominium to cure a problem that you were able to take care of in one day.

JenileeC Rossi,
Cotuit Bay Condominiums
ENVIRONMENTALLY FRIENDLY MOLD REMEDIATION