Bio-Safe understands when your home or business is affected by fire, smoke and water damage. Protecting personal property and valued business assets is our environment. Bio-Safe has been in business since 1984 serving homeowners for more than 25 years.
Fire, smoke and water damage can be overwhelming. These disasters leave behind soot, debris, odors and mold. Our technology removes these hazards effectively and proficiently. Bio-Safe has the only technology that is university tested to remove smoke, mildew, mold and soot.
Our people are specialists. Each team member is thoroughly trained to clean and restore buildings damaged by fire, smoke and water.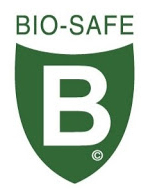 We cover all aspects of fire and smoke removal
We customize an on-site biological risk assessment to meet your needs
All solutions used by Bio-Safe are 100% natural and environmentally safe
Removal of fire damaged materials
Complete building and contents Cleaning
Water extraction and dehumidification
Odor Removal
Smoke Removal
Replacement of drywall areas.
Our experts skillfully and quickly restore residential, commercial and industrial properties.
Provide each client with quality and value for their money
ENVIRONMENTALLY FRIENDLY MOLD REMEDIATION