24 HOUR WATER RESTORATION
Home and Office Buildings
OUR OBJECTIVE IS TO MAKE THE WORK PLACE AND HOME SAFER FOR OUR CLIENTS AND FAMILIES.
Bio-Safe is now offering its acclaimed flood response 24 hours a day, 7 days a week. Professional Flood Teams will be on call to accommodate any size flood any time, any day. A flooded property will have any standing water extracted.
All ceilings, walls, carpets, wood, etc., will be dried immediately, and treated with our revolutionary, non-toxic, biodegradable, V.O.C. free technology. Bio-Safe works together with claims specialists to ensure proper action is taken. After the flooding or water intrusion is rectified, our Professional Mold Specialists can serve any issue may arise from the water damage.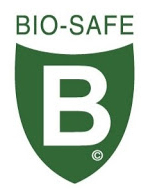 24 Hour Emergency Water Services
24 hour emergency water removal, sewage removal, flood clean up, water damage restoration, carpet drying, and carpet removal. Our team acts fast to help minimize structural damage to property.
Our water damage experts extract water, dry, dehumidify, deodorize, and disinfect the areas flooded or damaged by water.  Crews are available 24/7 to stop damage to walls, ceilings, carpets, and wood floors.  Bio-Safe technicians will remove water-damaged materials and ventilate with fans and/or dehumidifiers. This will help reduce the amount of rust, rot, and mold.
Bio-Safe also offers sewage back-up cleaning and decontamination.
ENVIRONMENTALLY FRIENDLY MOLD REMEDIATION