INTRODUCTION- Environmental Solutions
Methane Gas Leak remediation
Petroleum/oil Spills remediation
Lead Abatement ( National License)
Chinese drywall remediation
Hurricane Specialists
Flooding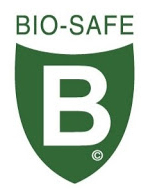 Environmental Remediation
We do global environmental consulting and cleanups in homes and buildings.
We provide services for communities, cities, states, governments, corporations for environmental cleaning and resolve ongoing environmental issues. Our work focus is to remove any contaminant levels below established threshold protocols. Our remediation program is structured to meet specific regulatory agency requirements.
We have national experience in helping to deal with strategic environmental planning and policies. We understand political issues and the challenges needed for regulatory and practical problem solving of environmental epidemics.
We have experience in all detailed environmental evaluations. We include a list of team experts from geologists and petroleum engineers in our associate credentials.
Emergency response teams are on call to remediate any environmental issues in any state. Clients typically engage our services in response to the sudden release of toxins in air that affect homes and buildings. Oftentimes these accidents present an imminent threat to public health and the environment and require immediate response actions to stabilize and control the scene.
Site Specific Health and Safety Plans
Spill Containment and Control
Remediation and Clean-up of Oil and Hazardous Materials
Confined Space Entry and Rescue
Site Investigation, Environmental Monitoring, and Risk Assessment
Product Recovery and Transfer
Waste Storage, Transportation & Disposal
Site Restoration
Emergency Response Management
Designs, plans, specifications, & construction documentation
Team of experts, petroleum geologists and engineer expertise in the petroleum industry to help solve spill and hazardous waste contamination.
We provide the best in technology based remediation.
ENVIRONMENTALLY FRIENDLY MOLD REMEDIATION